ACE Heating & Cooling in Crossville, TN
24 Hour Emergency Furnace Repair Service in Crossville, TN
Fast, Honest and Friendly 24 Hour Emergency Furnace Repair Service in Crossville, TN. Our Team of Licensed Heating and Cooling Experts are available 24 Hours and are just a Phone Call away. Visit our Appointment Scheduling Page to Book a Service Call Request, Schedule a Free Estimate or Just Ask a Question.
ACE Heating & Cooling in Crossville is now open 24 Hours a Day, 7 Days a Week. Emergency Air Conditioning and Furnace Repair that is convenient for you. Our NATE Certified, Licensed and Factory Trained Team is Equipped with the latest Technology making ACE the Top Choice for Heating and Air Companies in Crossville.
Why Choose ACE Heating & Cooling?
Trusted NATE Certified HVAC Technicians
Fair Prices with Itemized Invoices

Licensed, Insured and Locally Owned Company

Background and Drug Screened Technicians

ACE Club Membership including:  AC & Heating Bi- Annual Maintenances , Discounted Prices on Equipment and Supplies, Water Heater Servicing and more.

Price Match Plus is Perfect for Budget Systems, Home Builders, Property Managers and Business Owners.
24 Hour Emergency Furnace Repair Company Member.
Air Conditioning, Plumbing, and Electrical Repair and Installation Services.
We use Cutting Edge Technology that saves you time and money. Receive a Report of  your HVAC Systems Efficiency, Plumbing Issues, Hidden Cold Spots, Carbon Monoxide Levels and More.
Our Top Rated Technicians help make ACE Heating & Cooling your #1 choice for Heat Pump Repair Companies in Crossville. Licensed and Customer Focused, our Technicians specialize in showing our customers how their equipment works and how to get the most comfort possible.  Heating Repair  is only one of many services we offer to keep your home and business Safe and Comfortable. Our NATE Certified HVAC Technicians are on call, ready to answer your Heating and Air comfort questions.
Thorough and Complete HVAC Services with every call. We use the latest Technology to give you in-depth report on every aspect of your HVAC System including: An Extensive Electrical component check, Air Measurements, Refrigerant Evaluation, and Visual/ Thermal Imaging Duct Leak Dection.
When looking for AC Repair Companies near me, trust ACE Heating and Cooling in Crossville, TN for the best service and the fairest prices.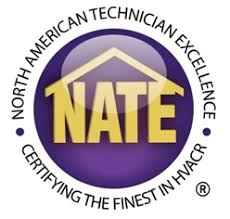 Check out our YouTube Video Series coming soon. Learn about helpful maintenance tips, how air quality products work and typical hvac installations and repairs.
Reviews are an important part of our business, we ask all of our customers for feedback on the service they receive so we know how to serve you even better. Check out our Reviews!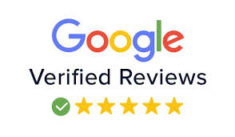 Air Conditioning and Heating Equipment Installation
Advice.When is it time to Replace??
Listed below is helpful information from www.EnergyStar.com:
Your heat pump or air conditioner is more than 10 years old.
Units more than 10 years old are typically at least 20% less efficient than an Energy Star Labeled 16 SEER Unit.
Your equipment needs frequent repairs and your energy bills are going up.
Your cooling or heating equipment may have become less efficient. Let the Pros at ACE bring in 20 SEER Comfort. With the lowest electricity bills you have ever seen.
Some rooms in your home are too hot or too cold.
Improper equipment operation, duct problems or inadequate insulation could be the cause.
No one is home for long periods of the day and you do not have a programmable thermostat.
Install a programmable thermostat or have a good contractor install one and instruct you on its use — to start saving energy and money while they're away or sleeping.
Your home has humidity problems.
Poor equipment operation, inadequate equipment, and leaky ductwork can cause the air to be too dry in the winter or too humid in the summer.
Your home has excessive dust.
Leaky ducts can pull particles and air from attics, crawl spaces and basements and distribute them throughout your house. Sealing your ducts may be a solution.
Your heating or cooling system is noisy.
You could have an undersized duct system or a problem with the indoor coil of your cooling equipment.

Why Choose ACE for your HVAC Installation?
80% of premature failures are due to incorrect HVAC Installation practices. Our Licensed and NATE Certified Installers cover all points and cut no corners leaving you with a comfortable home, lower energy costs and preventing the possibly of premature system failures. No need to worry, we guarantee our Heating and Cooling Installations for a decade. Benefits of Having a Quality HVAC Installation.
ACE Heating and Cooling in Crossville is your one-stop-shop for Top Quality Heating and Cooling Installations at a Fair Price.
Call us, Come by, or Schedule an Free Estimate online.
Walk In Cooler Repair
Keeping your food and merchandise at the right temperature and humidity is just another day on the job. We take Walk In Cooler repair to the next level, offering 24 Hour Emergency Commercial Refrigeration Repair Service, 7 days a week. We use the latest technology, continuous training and our NATE Certified Refrigeration Technicians to quickly diagnose and repair your walk in freezer, walk in cooler and ice machines.
New refrigeration customers, no worries all needed paperwork available within minutes of arrival . We service all make and models of Beverage Coolers, Ice Machines, Prep Tables, Walk In Coolers and Freezers. Keep your inventory safe and ensure your refrigeration equipment will be functioning efficiently year round with our Bi-Annual Maintenance Agreement.
Retrofit Your Air Conditioner, Go Green and Save Money
Need a major AC Repair on a older system? Retrofit your older R-22 unit to improve efficiency, be more environmentally safer and provide a budget friendly option to a complete system replacement.
ACE Heating & Cooling has master HVAC technicians that have the experience and knowledge to retrofit your Air Conditioning System or Heat Pump properly. For more information on retrofitting your existing Central Air Conditioning system visit our Retrofitting Page.
Indoor Air Quality
Mold on an Indoor Coil
Poor Indoor Air Quality is the most common source of harmful air particles each person encounters on a daily basis. Being a Certified Indoor Air Quality Heating and Air Company, ACE has the expertise to diagnose and correct your Indoor Air Quality Issues. The EPA recommends replacing damaged, wet or moldy duct work instead of trying to have them cleaned. EPA.gov does not recommend having your ducts cleaned. For more information on duct cleaning and the possible downside visit www.todayshomeowner.com to read real life stories on duct cleaning. 
Remedying Indoor Air Quality issues requires years of experience and the use of cutting edge technology. Contact our team of Certified Indoor Air Quality Technicians to Rid your home of:
Mold
Pet dander
Dust mites
Allergens
Radon gas
Carbon monoxide and many other harmful pollutants.

 
Keep your Family safe with ACE Indoor Air Quality Testing and Maintenance
Facilities Management
We guarantee our Facilities Management Solutions to be a stress free, quick and cost effective solution. Servicing Commercial, Multi-Family and Industrial HVAC Repairs and Installations, Electrical, Plumbing and Preventative Maintenance in the most professional manner. Quick Response Emergency Service all from a dependable ac repair company that is  dedicated to serving you and your business needs. Multi Family, Commercial and Industrial Quarterly, Bi-Annual and Annual Maintenance Agreements provide year round piece of mind for you and your customers, tenants, co-workers and partners.
Electrical Services
Need Electrical Repair? Trust ACE Heating & Cooling for all your Electrical Repair Services in Crossville, TN and the rest of the Upper Cumberland. Residential and Commercial Electrical Services available 24 Hours a Day, 7 Days a Week. Contact one our Licensed Electricians for more information. ACE Technicians are fully stocked and ready to get your checklist completed. One Company, One Call gives you access to a variety of Heating, Cooling, Electrical, Plumbing, Indoor Air Quality and Energy Auditing Solutions.
Plumbing and Water Heater Repair Services
ACE's Dedicated Licensed Plumber in Crossville are available 24 Hours a Day providing Water Heater Repair Services in Crossville. From simple leaks and Gas Line Installation to Tankless Water Heater Installations in Fairfield Glade, we have your Plumbing Repair needs covered. Our Factory Trained Technicians will assist you all along the process from Repair to Scheduled Maintenances on all major brands including American Standard and Rheem. ACE Heating and Cooling is your Go-To Plumbing and Water Heater Repair and Installation Experts in Crossville.
ACE Heating & Cooling In Crossville, TN
Our Trusted Technicians are dedicated to ensuring total customer satisfaction. As a established and trusted heating and air company, we strive to provide the Upper Cumberland with quality and professional HVAC Services including Generator Installation and Repair.
Upfront pricing, we breakdown every product or service to show our customers where their money goes.
Continuous Training and staying current with today's ever changing technology allows for more knowledgeable and efficient Repair and Installation Services.
As Residential and Commercial Heating and Cooling equipment become more advanced, you want a company with NATE Certified Technicians using the latest technology, providing on going training with customer satisfaction as our main goal.
Call, Visit or fill out our contact form below for more information.
Schedule an appointment or a Free Estimate Online
Or Call us at:
Visit our Service Areas Site to Find us in your Town. Now providing 24 Hour Heating & Air Conditioning Repair in Clarkrange, TN.
Learn more about the Services we offer at our ACE Services Site.
Take your Career to the next level. High Paying HVAC Jobs in Crossville, TN.
Visit our Career Page for more information.
Summary
Service Type
24 Hour Emergency Furnace Repair Service
Provider Name
ACE Heating & Cooling
,
72 Linger Lake Dr
,
Crossville
,
TN
-
38571
,
Telephone No.(931) 239-2611
Area
Crossville, TN, Fairfield Glade, TN, Clarkrange, TN
Description
Fast, Honest and Friendly Service Guaranteed. 24 Hour Emergency Furnace Repair in Crossville, TN. Water Heater Repair in Fairfield Glade. Crossville's #1 Heating and Air Company. Licensed and Insured.