For 24 Hour Service Call:  (931) 239-2611
ACE Heating & Cooling In Crossville, TN
Your Air Comfort Experts  Available 24 Hours A Day
ACE Heating & Cooling is a family owned and locally operated Heating, Cooling, Plumbing and Refrigeration Company located in Crossville, TN. Proudly Serving greater Crossville, Fairfield Glade, Cookeville, Sparta, and Monterey. At ACE Heating & Cooling we value our Customers and we have a 100% Satisfaction Guarantee. Our Team of NATE Certified Air Conditioning and Furnace Repair Technicians are available 24 Hours a Day, 7 Days a Week. Our Service Vans are fully stocked with Quality Replacement Parts and the Latest Technology to quickly get your Home or Business Comfortable again.
Current COVID-19 Guidelines in Place To Protect your family and ours. Contactless Service available! We now wear face coverings, maintain social distancing when entering homes and businesses. For More Information Call us,  Request an Appointment Online, or Submit a question at the bottom of the page.
Why Choose ACE Heating & Cooling?
Trusted NATE Certified HVAC Technicians
Fair Prices with Itemized Invoices

Licensed, Insured and Locally Family Owned Company

Background Checked and Drug Screened Technicians

ACE Maintenance Membership eligibility

24 Hour Emergency Plumbing and Heating Repairs
Licensed Electricians and Plumbers available on your Schedule
Mechanical System Analysis Report
Air Conditioning and Heating System Installation
When is it time to Replace??
Here is some helpful information from www.EnergyStar.com:
Your furnace or air conditioner is more than 12 years old.
Units more than 12 years old are typically at least 20% less efficient than an Energy Star Labeled 16 SEER Unit.
You notice your energy bills are going up.
Your cooling or heating equipment may have become less efficient. Call ACE to Schedule a Service or a Free Estimate. Our Comfort Experts have many options for every budget and efficiency requirements.
Some rooms in your home are too hot or too cold.
Improper equipment operation, duct problems or inadequate insulation could be the cause.
No one is home for long periods of the day and you do not have a programmable or wifi thermostat.
Install a programmable or wifi thermostat or have us install one and instruct you on its use — to start saving energy and money while they're away or sleeping.
Your home has humidity problems.
Poor equipment operation, inadequate equipment, and leaky ductwork can cause the air to be too dry in the winter or too humid in the summer. We have a wide selection of humidifiers and dehumidifiers for your needs.
Your home has excessive dust.
Leaky ducts can pull particles and air from attics, crawl spaces and basements and distribute them throughout your house. Modern Filtration Systems or simply Sealing your ducts may be a solution.
Your heating or cooling system is noisy.
You could have an undersized duct system or a problem with the indoor coil of your cooling equipment.
Why Choose ACE for your HVAC Installation?
80% of premature failures are due to incorrect HVAC Installation practices. Our Licensed and NATE Certified Installers cover all points and cut no corners leaving you with a comfortable home, lower energy costs and preventing the possibility of premature system failures. No need to worry, we guarantee our Heating and Cooling Installations for a decade. Benefits of Having a Quality HVAC Installation.
ACE Heating and Cooling in Crossville is your one-stop-shop for Top Quality Heating and Cooling Installations at a Fair Price.
Poor Indoor Air Quality is the most common source of harmful air particles each person encounters on a daily basis. Being a Certified Indoor Air Quality Heating and Air Company, ACE has the expertise to diagnose and correct your Indoor Air Quality Issues.
The EPA recommends replacing damaged, wet or moldy duct work instead of trying to have them cleaned. EPA.gov does not recommend having your ducts cleaned. For more information on duct cleaning and the possible downside visit www.todayshomeowner.com to read real life stories on duct cleaning. 
Remedying Indoor Air Quality issues requires years of experience and the use of cutting edge technology. Contact our team of Certified Indoor Air Quality Technicians to Rid your home of:
Mold
Pet dander
Dust mites
Allergens
Radon gas
Carbon monoxide and many other harmful pollutants.

 
Keep your Family safe with our Bi-Annual Maintenance Plan.
ACE Club Membership Plan
We offer the most Complete Home Maintenance Plan available. Keep your efficiency and equipment running longer with our Bi-Annual Club Membership. Each Club Member receives a Spring AC Maintenance, a Fall Heating Maintenance, Water Heater Flush, Free Service Calls, discounts on all products and services, Energy Assessments and Guaranteed Satisfaction.
Call us, Come by, or Schedule an Free Estimate online.

Top Mechanical Contractors in Crossville
COMMERCIAL Refrigeration Repair
Keeping your food and merchandise at the right temperature and humidity is just another day on the job. We take Walk In Cooler repair to the next level, offering 24 Hour Emergency Commercial Refrigeration Repair Service, 7 days a week. We use the latest technology, continuous training and our NATE Certified Refrigeration Technicians to quickly diagnose and repair your walk in freezer, walk in cooler and ice machines.
Facilities Management
We guarantee our Facilities Management Solutions to be a stress free, quick and cost effective solution. Servicing Commercial, Multi-Family and Industrial HVAC Repairs and Installations, Electrical, Plumbing and Preventative Maintenance in the most professional manner
. Quick Response Emergency Service all from a dependable ac repair company that is  dedicated to serving you and your business needs. Multi Family, Commercial and Industrial Quarterly, Bi-Annual and Annual Maintenance Agreements provide year round piece of mind for you and your customers, tenants, co-workers and partners.
Fast, Honest and Friendly 24 Hour Emergency Furnace Repair Service in Crossville, TN. Our Team of Licensed Heating and Cooling Experts are available 24 Hours and are just a Phone Call away. Visit our Appointment Scheduling Page to Book a Service Call Request, Schedule a Free Estimate or Just Ask a Question.
ACE Heating & Cooling in Crossville is now open 24 Hours a Day, 7 Days a Week. Emergency Air Conditioning and Furnace Repair that is convenient for you. Our NATE Certified, Licensed and Factory Trained Team is Equipped with the latest Technology making ACE the Top Choice for Heating and Air Companies in Crossville.
Schedule an appointment or a Free Estimate Online
Or Call us at: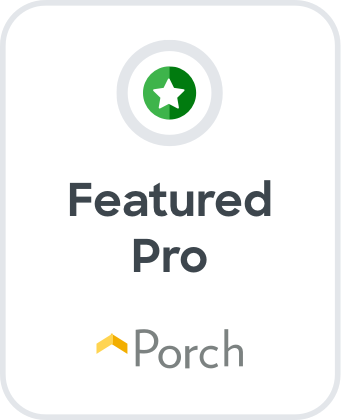 Take your Career to the next level. Join the ACE Family!
Visit our Career Page for more information.
Furnace & AC Repair
HVAC Repair & Installation
24 Hour Emergency Furnace Repair Service
ACE Heating & Cooling
ACE Heating & Cooling
,
72 Linger Lake Dr
,
Crossville
,
TN
-
38571
,
Telephone No.(931) 239-2611
Crossville, TN
Crossville, TN, Fairfield Glade, TN, Clarkrange, TN
#1 Rated HVAC Company
Fast, Honest and Friendly Service Guaranteed. 24 Hour Emergency Furnace Repair in Crossville, TN. Water Heater Repair in Fairfield Glade. Crossville's #1 Heating and Air Company. Licensed and Insured.