ACE Heating & Cooling in Crossville, TN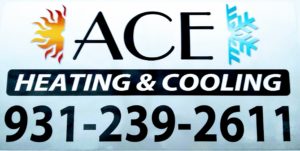 AC & Furnace Repair
Expert HVAC Repair in Crossville, TN and beyond at a Fair Price, our NATE Certified Technicians are available 24 Hours a Day to meet your air comfort needs. Customer Satisfaction is our main goal at ACE Heating & Cooling. Your Local Heating and Air Specialists!
Being a NATE Quality Circle Contractor with over 16 years providing excellent customer service, you can rest assure that you are getting professional, highly trained and experienced Heating and Cooling in Crossville, Fairfield Glade, Clarkrange and the surrounding Upper Cumberland Tennessee area.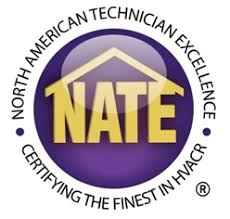 We take pride on all of our Air Conditioner Repairs and Installations, making sure your system is running efficiently, saving you time and money. You can expect top notch Customer Service on every call. You will receive a in-depth diagnoses and extensive electrical component check on every AC Repair, all at a fair price.
Many Heating and Cooling companies use dated equipment, However at ACE we use the latest technology, taking the time to properly diagnose and repair your system efficiently, reducing call backs and assurance that we get the job done right the first time. ACE Warranties and Guarantees all Air Conditioner Installations and Repairs in Fairfield Glade, TN and throughout the rest of the Upper Cumberland Tennessee Area.
ACE's Technicians are Highly Trained, Licensed, Insured, Professionally Accredited and NATE Certified Experts. We use quality OEM replacement parts whenever available. We also stock a wide variety of parts to get your heating and cooling system up and running quickly.
Our customers are our main focus and reviews are an important part of our business, we ask all of our customers for feedback on the service they receive so we can always know how to serve you even better.
Ac & furnace Installation
Installation options
New Central Air Conditioning units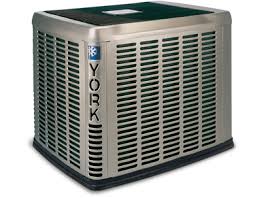 We offer a wide variety of Air Conditioning Installation options to choose from to meet your comfort needs. Exclusive relationships with wholesalers give you many options to choose from.
80% of premature failures are due to incorrect HVAC Installation practices, having a NATE Certified Professional install your AC System will help reduce premature failures.
Trust ACE Heating and Cooling in Crossville for Professional Installations at a fair price. We give you many different brands and features to choose from on your Heating and Cooling project. NATE Certified Installers ensure that you are getting the maximum efficiency on your new system. We offer a wide range of Installation options to choose from whether you buy your heat pump online or you need financing for your air conditioner, ductless mini split or high efficiency furnace, we have you covered!
Our NATE Certified Professional Installations are warrantied and guaranteed.  A minimum of 10 year parts and labor warranties on all new installations. We take pride on every HVAC Installation making certain, we ACE your project to ensure total customer satisfaction from beginning to end.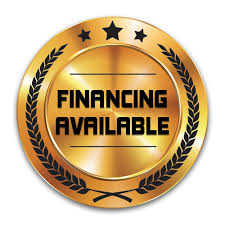 Commercial Refrigeration Repair Service
At ACE we offer 24 Hour Commercial Refrigeration Repair Service to get your equipment back up and running at its peak efficiency in a timely manner. We know saving time and maximizing efficiency helps your business succeed. Is your Walk In Cooler, Walk In Freezer or Ice Machine not functioning properly? If so it can cost your business a lot in spoiled products.  Keep your products at the right temperature year round with ACE Maintenance Agreements, that will help ensure your equipment is functioning at it full potential.
Retrofit Your Central Air Conditioner Unit, Go Green and Save Money
Should you buy new or retrofit your existing air conditioning unit? If you have a Heating and Cooling unit that is need of a major repair or you want to improve the efficiency, then retrofitting your unit to a Green environmentally friendly refrigerant may be the best option for you.
ACE Heating & Cooling has a very successful record for retrofitting and ac repair. We have the experience and technology to retrofit your AC system at a fair price and save you money. For more information on retrofitting your existing Central Air Conditioning system click here.
Indoor Air Quality
Poor Indoor Air Quality is the most common source of harmful air particles each person encounters on a daily basis. Being a Certified Indoor Air Quality Contractor in the Upper Cumberland, ACE has the expertise to diagnose and correct your Indoor Air Quality Issues. Wet, moldy, and damaged duct work is a major indoor air quality concern. We recommend replacing damaged, wet or moldy duct work instead of trying to clean them. Visit EPA.gov for more information on duct cleaning facts.
At ACE Heating & Cooling in Crossville we utilize the latest cutting edge technology and stay current with continuous training combating mold, dust mites, allergens, radon gas, carbon monoxide and many other harmful pollutants contributing to poor Indoor Air Quality. Keep your family safe with ACE Indoor Air Quality Testing.  
ACE Heating & Cooling In Crossville, TN
Our Trusted Technicians are dedicated to ensuring total customer satisfaction. As a trusted heating and air company we strive to provide the Upper Cumberland with quality and professional HVAC Services. Continuous Training and staying current with today's ever changing technology allows for more knowledgeable and efficient Repair and Installation Services.
As Residential and Commercial Heating and Cooling equipment becomes more advanced, you want a business that has a thorough understanding to help eliminate frustrating call backs by getting the job done right the first time. You can expect a highly skilled NATE Certified Technician will ACE your heating and cooling project guaranteed.
HVAC and More
We offer many other services such as Commercial Heating and Cooling Repair Service, Refrigeration Repair Service, Water Heater Repair, Refrigerator Repair, Appliance Repair and more.
Trust ACE Heating and Cooling for all your Air Comfort needs in Crossville, Jamestown and the rest of the Upper Cumberland Tennessee Area. With 24 Hour emergency service, you can depend on ACE anytime for your HVAC needs. Call Us Today or schedule your appointment or request an estimate below.
We are confident you will be satisfied and if not, we will make it right to you guaranteed. We encourage all our customers to leave a review.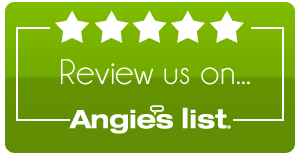 Call us or drop us a line for a Free Estimate or to Schedule a HVAC Repair or Installation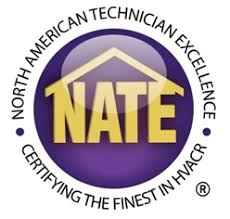 Summary

Service Type
Heating and Cooling in Crossville
Provider Name
ACE Heating & Cooling
,
72 Linger Lake Dr
,
Crossville
,
TN
-
38571
,
Telephone No.19312392611
Area
Crossville, TN, Fairfield Glade, TN, Clarkrange, TN, Jamestown, TN
Description
NATE Certified AC and Heating Repair, Installation, Commercial Refrigeration Repair Service, Indoor Air Quality Testing and Preventative Maintenance. Proudly serving Crossville, Fairfield Glade, Clarkrange and the Rest of the Upper Cumberland.