What to do When your AC Will Not Work
Here are the most common problems when your Air Conditioner is not working. Caution with high voltage electricity and moving parts if you are not comfortable please call a professional.
Here are the most common issues for when your Air Conditioner will not work.
Check your Thermostat settings to ensure that Cool is selected and the desired temperature is actually lower than the room temperature.
Check your Air Filter. Having a dirty or clogged air filter can reduce air flow causing your air conditioner not to work and possibly freeze.
Check your Evaporator Coil and Condenser Coil. If your Evaporator Coil is dirty it can cause your system to freeze. If your outdoor Condenser Coil is dirty it can cause your Air Conditioner to lose its efficiency and not cool properly. DIY Cleaners are available at most hardware store and a vacuum could  also help.
If you notice that your air flow is reduced check for AC coil for any frost. If your Coil is frozen, turn the thermostat to Off and the Fan to On. This will speed up the thawing process also check that your condensate drain/ pump is operating properly.
Make sure the indoor fan is working. If not their is an issue with the motor or electrical components.
Outside Air Conditioner will not Work
When your Condenser is not running make sure your Thermostat is set to Cool and the Set Point is under the Actual room temperature. This sounds obvious, but can be easily overlooked. Now let us proceed with the Outdoor Condenser not working.
Check to make sure your breaker is ON and not Tripped. Having a tripped breaker can be a result of a power surge from a lightning storm. It may also indicate a more serious issue with your Air Conditioner not working.
Check to see if you outdoor fan is working. If not there could be a problem with the motor its self, the electrical components or the motor is shut off because it got too hot (thermal protection).
Check to see if your compressor is working. You should hear a hum which maybe hard to hear depending on other outdoor sounds. You can also check the larger of the two copper lines which should be cold on a hot day. The smaller line should be warm. Caution the smaller line could be hot if there is a issue with your unit, so be careful. If there is no temperature difference between the two copper pipes more than likely your compressor is not running.
If you hear a distinctive hum there is likely a problem with your capacitor. However, due to the high voltage and special electrical testers needed to test them this a not a project for the average home owner. Usually capacitor repairs are around $150-$200 depending on the situation and area you are in. If you are inclined to fix your own Air Conditioner. DO NOT buy cheap internet parts they pose a great risk to you and your home due to the possibility with them melting.We recommend OEM replacement parts, they usually cost more but are worth it. We Strongly Advise you to contact a Licensed, Certified Professional which knows how to properly install and what to check for after the repair.  Remember your Air Conditioner is the most expensive appliance in your home.
If your are still having issues with your AC after this checklist, feel free to us the contact form or  call us for more information (931) 239-2611.
If your Air Conditioner is more than 10 years old and needs a major repair, you would probably benefit by purchasing a new unit. All Air Conditioners are required to have a minimum efficiency rating, which is usually twice as efficient as older units. A new high efficiency unit is an investment on future energy savings. Visit our home page for Special Pricing on new Units.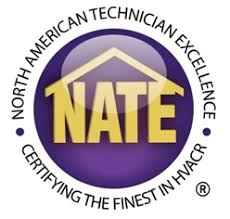 Summary

Article Name
What to do when your Air Conditioner Will Not Work
Description
What to do when your Air Conditioner Will Not Work and common fixes. Save money before making a Service Call.
Author
Publisher Name
ACE Heating & Cooling in Crossville, TN
Publisher Logo